Courtesy of United Networks, on Tuesday, September 24, a group of Protégés had the opportunity to go behind the scenes at both Marina FM live studio and offices. Mr. Salah Al-Mohammad greeted the Protégés and introduced Marina FM's background and history.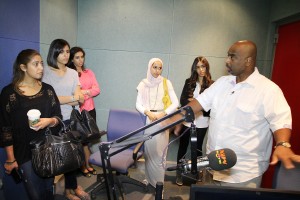 Then he led them around the studio, explaining the new technology and the function of each machine. The Protégés were even allowed to try out some of the machines.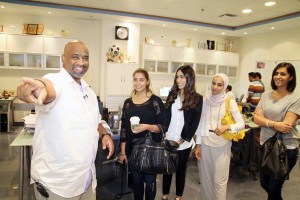 Next, the Protégés moved to Marina FM's offices where they had the chance to meet the staff of Marina FM. Mr. Salah also took the Protégés to the recording area where songs and Jalsat are normally recorded. At the end of the tour the Protégés had the chance to record a dedication to the rest of the Protégés and choose a song to be aired later that day.