Courtesy of United Tower Holding Company, a subsidiary of United Real Estate Company, a group of Protégés had the exclusive opportunity to tour KIPCO tower.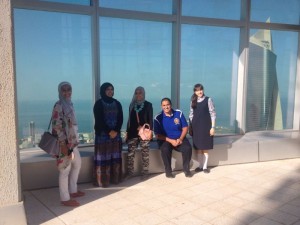 Before the tour began, the Protégés were welcomed by Mr. Ahmad Al-Sumait, Chairman & CEO of United Tower Holding Company and joined by Abeer Al-Omar, Corporate Communications Manager at KIPCO.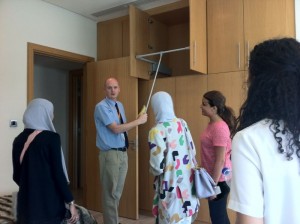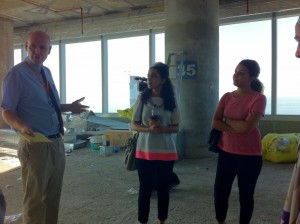 Facilities Manager, Mr. Martin Igoe, led the tour. He showed the Protégés around the 60-floor, multifunctional smart building including special access to the residential, retail, and office spaces. The Protégés were shown the process of transformation from construction to finished office spaces. They even got to visit the top floor and admire the view of Kuwait.