ماهو تطبيق الآن؟
تطبيق الآن هو عبارة عن منصة إلكترونية كويتية حديثة، صممت للمجتمع الكويتي خلال وقتٍ أصبح ضرورياً فيه الانتقال إلى عالم الإنترنت ووسائل التواصل الاجتماعي. ومن منطلق مسؤوليتنا المجتمعية، قمنا بإنشاء التطبيق في هذه الظروف الاستثنائية التي انعدمت فيها الأنشطة الاجتماعية لكي نبقى دوماً على تواصل مع أفراد المجتمع.
يهدف تطبيق الآن إلى نشر الخبرات والمعلومات والمهارات بين أفراد المجتمع الكويتي، مع نشر الإيجابية والتفاؤل تجاه كل جديد من توجهات ومواقف، بالإضافة إلى الأنشطة والفعاليات التي تهم الكويتيين عامةً من منطلق المسؤولية الاجتماعية. يوفر تطبيق الآن فرصاً كبيرة لجميع المواطنين والمقيمين للمشاركة في العديد من الموضوعات التي تهدف إلى تحقيق الوحدة الوطنية والارتقاء بالمجتمع، مع المحافظة على استخدام اللهجة الكويتية في التواصل لإظهار الفخر والاعتزاز بها والامتثال للثقافة والعادات والتقاليد الكويتية.
What is ALAAN Mobile Application?
ALAAN is a modern Kuwaiti electronic platform designed for the community during a time when it was necessary to digitize communications through the Internet and social media. Due to our commitment to our social responsibility, we have created this mobile application during those exceptional circumstances, which lacked social activities and events, in order to stay in contact with our community members.
ALAAN app aims to share experiences, information, and skills amongst people of the Kuwaiti community, while spreading positivity and optimism towards trends, situations, and current events, in addition to other social responsibility activities and events that relate to all Kuwaitis in general. ALAAN provides great opportunities for all citizens and residents to participate in a wide range of topics that aim towards national unity, while maintaining the Kuwaiti dialect in communication to showcase pride and compliance with the Kuwaiti culture, customs and traditions.
About Us
As one of the region's most successful companies, KIPCO is committed to making a social contribution in the countries where we operate.
The company has identified three particular areas for development: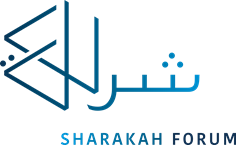 Sharaka Forum by KIPCO